My love of vocabulary fun has led me to search for unusual and captivating words. I have always had an affinity for language, so learning new and interesting words is an exciting way to expand vocabulary. This endeavor also sharpens language and communication skills.
In addition to writing, I enjoy graphic design. I've been creating graphics with fascinating, intriguing, and thought-provoking vocabulary words to kindle some vocabulary fun.
Vocabulary fun graphics are posted on my Joyfully, Nancy Manos Facebook page and my Instagram page. Plus, I'm including the graphics below so they're easy to find in one handy spot.
Check back often. I'll continue adding new words. Enjoy!
Words of the Week: Vocabulary Fun
During our homeschooling years, one of the many goals I had for our daughters was for them to expand their vocabulary and develop good communication skills. In order to make this endeavor more engaging and fun, I came up with an activity to learn new vocabulary words … Words of the Week.
This idea works well for homeschool families and for anyone who wants to have some vocabulary fun!
READ THE ARTICLE for step-by-step instructions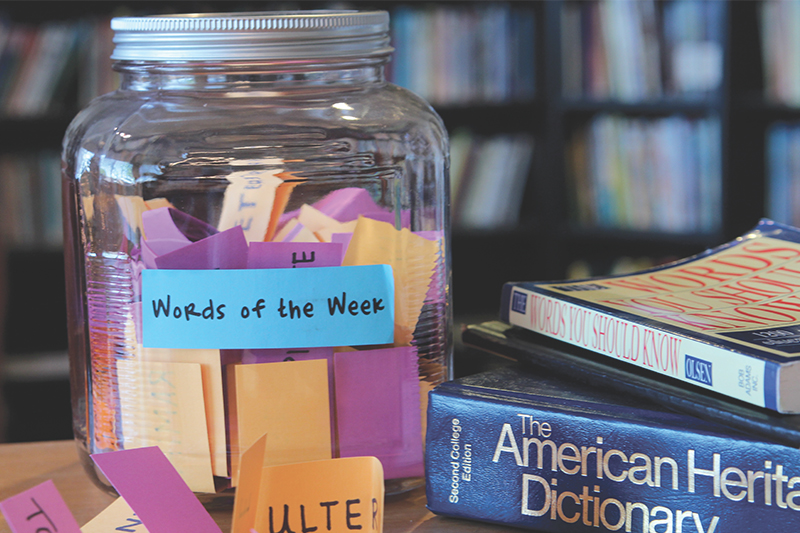 Vocabulary Fun - Word Graphics