Southwest-Inspired Recipes
Free Digital Download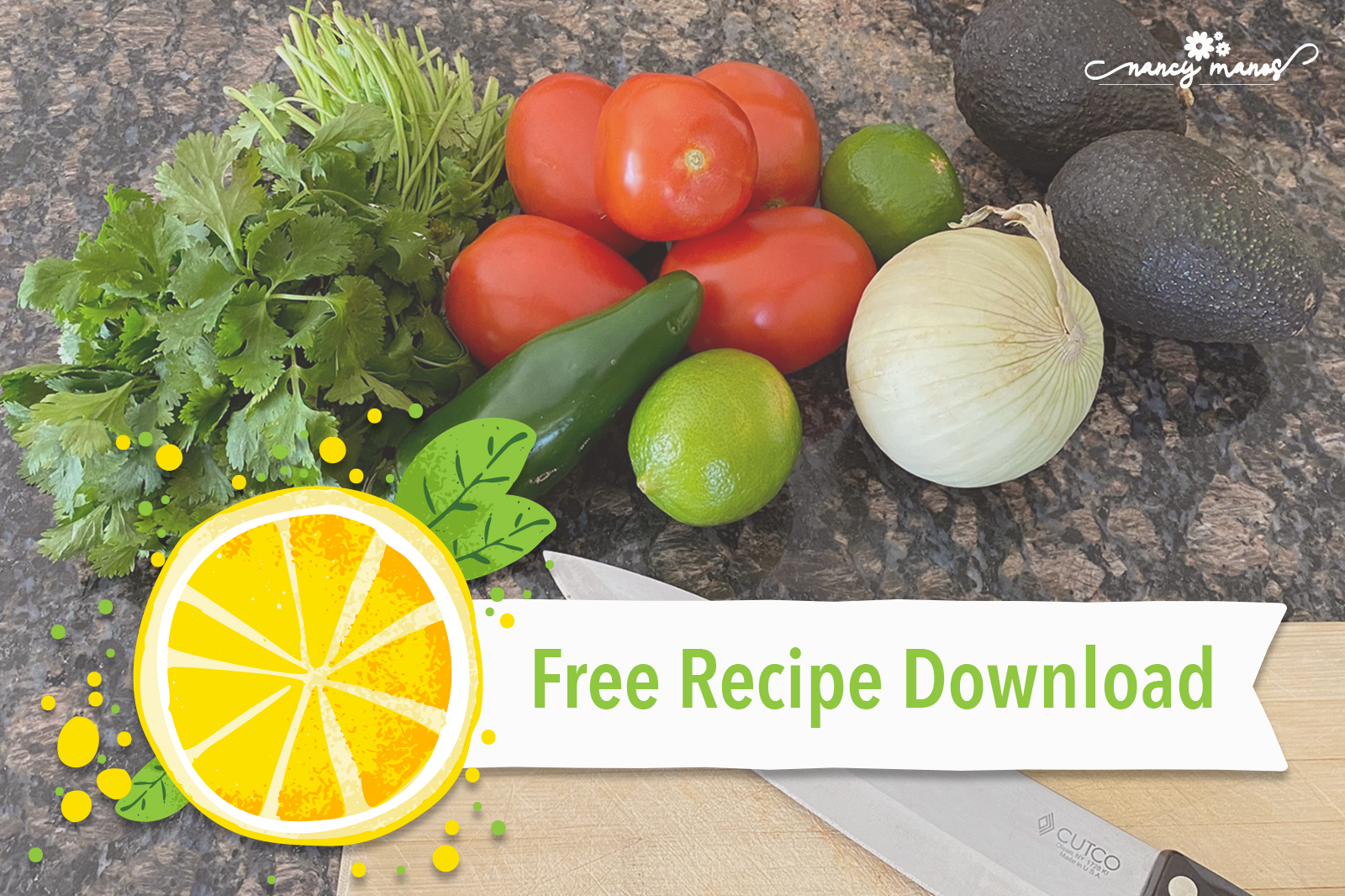 Get your free download
This free 14-page digital download includes Nancy's version of six of her favorite Southwest-inspired recipes plus a fun snack idea for leftover guacamole and pico de gallo.
Includes recipes for chicken tortilla soup, pico de gallo, guacamole, sweet corn cake, pinto beans, and blender salsa. In addition, you'll find shopping lists to make your trip to the grocery store even easier.
Subscribe today to receive your free digital download.